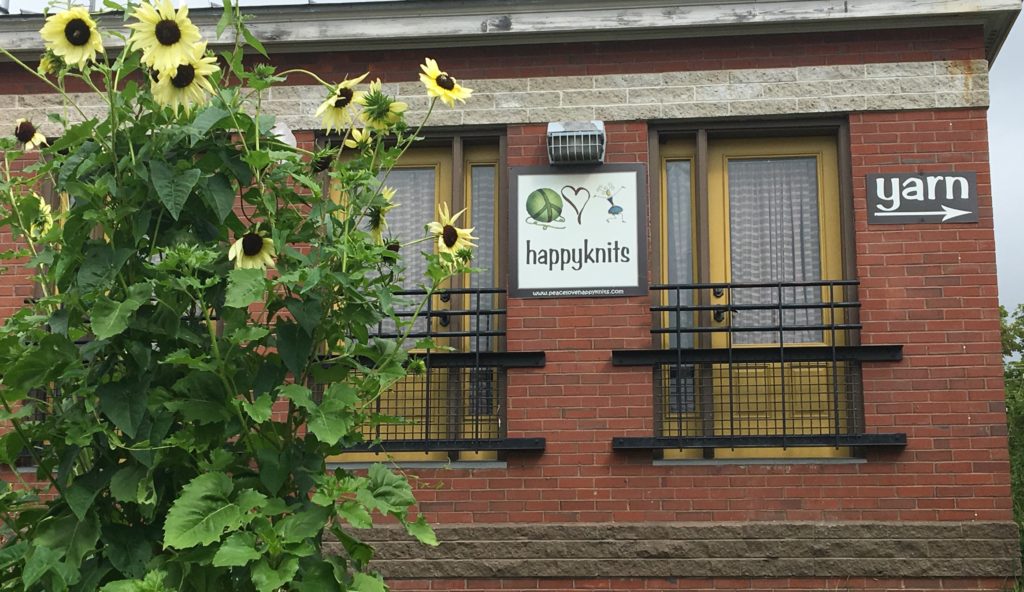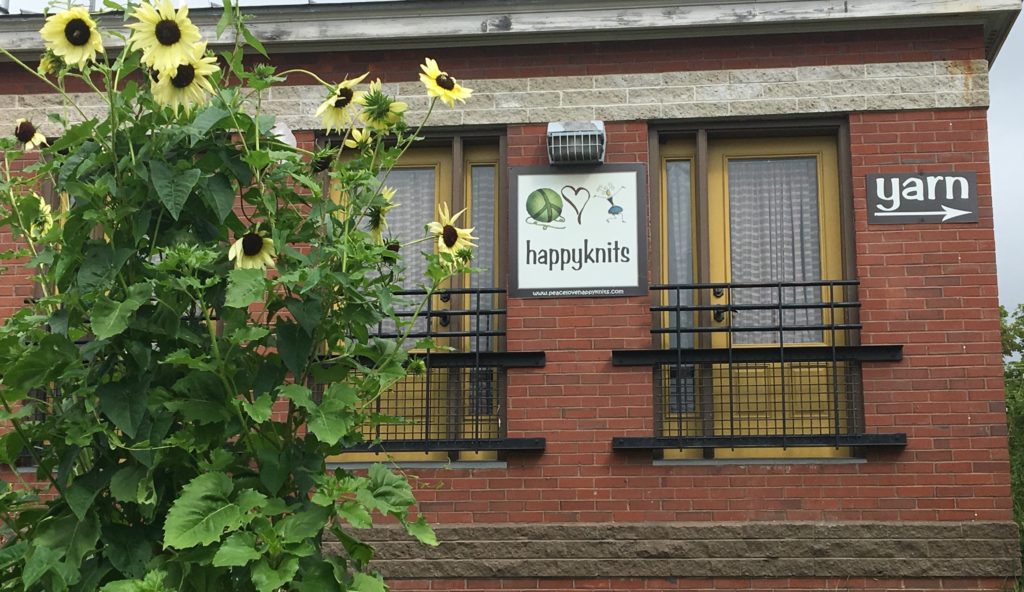 Happyknits is a small yarn business, founded in 2010.  It is run by four local women who share a passion for knitting, crocheting, yarn, fiber, and people.  Happyknits sells knitting and crocheting supplies, offering Free Sit & Stitch times, classes, and other fiber related events, such as Wine & Twine, Yarn Tastings, and Knit-a-longs. We believe in the importance of being creative everyday as a benefit to staying healthy and happy.  Being social and staying connected to your commu(knit)y is also something we are passionate about.  We welcome you to come and enjoy some time for yourself in our comfortable sit & stitch area any time during our normal business hours.  Please ask us for assistance or advice on a project, or inspire us with your latest projects, tips, and tricks.  We love learning new things and watching you learn and grow as an artist as well. We are always open to new ideas and suggestions for how we can make our space a place for all to come for relaxation, inspiration, and overall good emotional well being.  We hope you will take some time to stop in and introduce yourself, or check in and say hello as often as you'd like.  Thanks for reading! 🙂
 We are located at 42 Court St, Skowhegan, Maine, in the Somerset Gristmill (home to Maine Grains).  The Somerset Gristmill is a newly operating gristmill that has been built in the old Somerset County Jail.  Our colorful little store sits in the old visitors room.  The building is an incubation center for local businesses, and we were it's first and longest tenants.
Please visit us at our brick (literally) and mortar location.  We have a comfortable sitting space which welcomes you to sit and knit or crochet at any time during our regular store hours, or during our daily designated sit & knit times, and Friday Happy Hour, or for your patient spouse or children to relax while you shop. 🙂
Want to get in touch with us?  Drop us a note in the form below and we will get back to you!