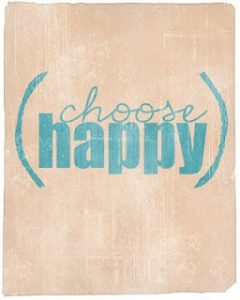 Hello all…
Thank you for reading my last blog titled "as my world turns". I meant every word…and more

And now…with that being said…I would like to let you know that I have decided to move on. I have loved and am grateful for the time I have spent in this space, in this chapter of life. I am fortunate to have had the chance to give it a go, and as I mentioned, I have received more from the experience than money could ever measure. I can't say one thing that wasn't positive, in hindsight, about having a little local yarn business in this commu(k)nity. My reason for moving on is not because I don't love it, or that I don't believe it could be financially beneficial given the time and proper management. My reason is that since the beginning, my struggles have been in balancing this life and the other life that I love, my kids and husband and home. I was a stay home Mom for 10 years and am fortunate to have a very supportive husband. I, gratefully, have a choice. When I weigh my options, ultimately it comes down to time. I can not give this business the time I feel I need to make it as great as I imagine it can be, and also feel like I am spending the amount of time with my family to feel good about that. In the end, raising my kids the way I want to is time sensitive. The way I figure it, I am not willing to give up any more time than I have to while they are young, and since I have a choice…
So here I am…offering you all an opportunity. It's called a "turn key business opportunity". I am hoping ultimately what will happen is one of you will want to come in and take over. I want to live in a commu(k)nity where a yarn store also lives. For the next few weeks I am opening communication to anyone who would like to come in here, buy the contents of the store, slap up a new sign with a new name, and continue where I leave off in a new refreshed, more successful, way. I would like to work together with you, voluntarily, for a while, to help get things going in your way with whatever help or suggestions I can give.
I have decided to keep the Happyknits name….take it with me….and maybe keep a little business going. I am looking forward to blogging more, so if you don't mind listening to me gab every once in a while, please stay subscribed. I intend on taking Happyknits in a little bit of a different direction….Happyknits Retreats. I am dreaming of organizing more social get togethers surrounding knitting, crocheting, and potentially spinning and other fiber arts. I am hoping that if someone does take over the retail piece, they might be interested in working together somehow on that, helping each other out…
Since I have talked to my landlord about it, and I have dragged my feet a little, (for lack of finding the right words and out of fear of change) I need to move things along. I am putting the word out here, to you first, and then I will start advertising in places like Craigslist, Yarn Market News, and other websites. I have given myself a short time span of about 4 weeks to make the turn key business thing happen before I decide to just start shutting down and moving inventory out. Please, if this is something you are interested in running with, e-mail me, or stop in on one of my business days: Wednesdays 11:30-7:30, Fridays 9:30-5:30, or Saturdays 9:30-3:30. I am happy to make arrangements to meet you with you on any other days/times by appointment.
This is something I have spent the last year thinking about….over thinking it really. It's sad, and I have shed plenty of tears, but am excited and hopeful that good things will come….that things will work out the way they are meant to. Please message me with any questions, I will give you all and any information you would like. Thank you so much for reading…