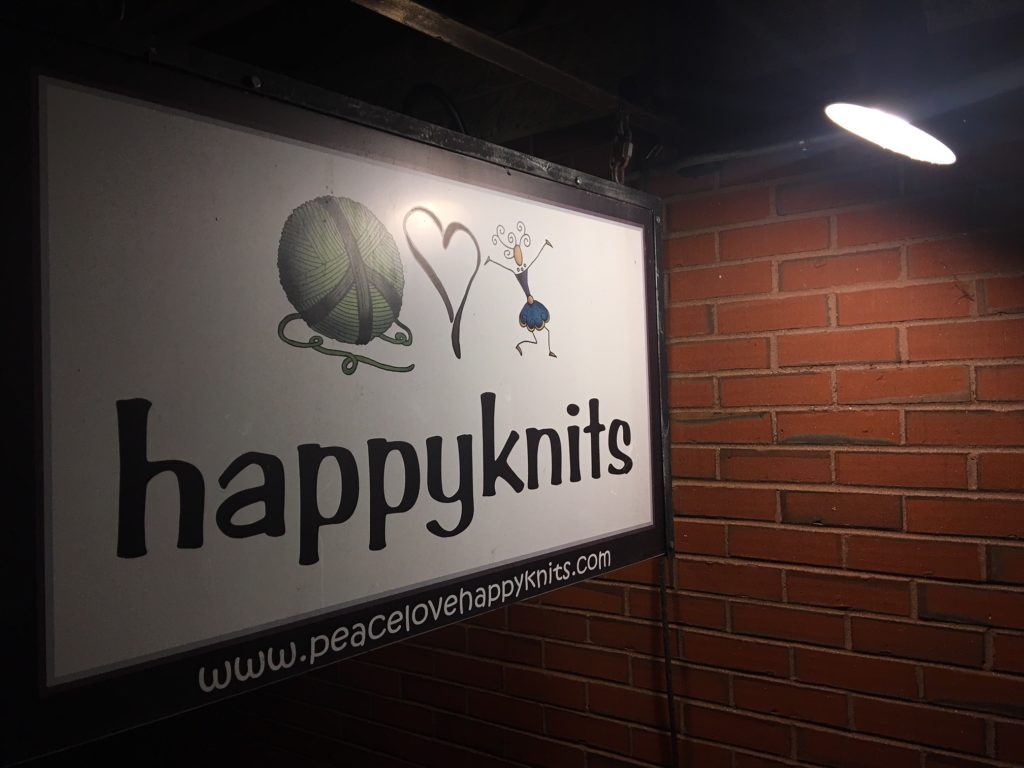 Hi All 🙂
It's Fall….almost Winter. We have changed our clocks back and it's dark when the store closes at 5pm.  The leaves have all fallen and it's getting chilly. Mornings are frosty and the iced coffees have transitioned back to hot.  This is the time of year, in my opinion, when knitting/crocheting is not only warm, cozy, relaxing, creative…colorful.  It's also neccessary. It's comfort.
This winter, give yourself and your friends and family, even coworkers, or random strangers, the gracious gift of comfort.  It is your superpower…your gift! I am often moved with gratitude by the little ways I find and feel comfort from others. It comes in the form of friendship, support, advice, music, laughs, good conversation…the list goes on. It is always nice but it is especially helpful to me during winter. It feels good to know that through doing something I love, I can produce a little comfort for somebody else. Spread that stuff around! Give comfort and be comforted in return! ❤️
Stop in to the store if you have a chance. See the new yarns & new samples. Touch stuff. Play with color. Let us know if you have ideas or feedback. Sign our mailing list. Ask about classes. Sit and knit, or crochet, look at books, surf the Internet. Bring your friend, a warm drink. Stop in for a smile or even a hug! Be inspired, inspire us!
We have some holiday activities planned. Happy Thanksgiving by the way! ☺️
Plaid Friday (small businesses version of Black Friday) is this week! We are having our annual Gift Certificate special. If you spend $100 on a Gift Certificate (or certificates), you will actually be issued a Gift Certificate(s) valued at $125. You may take it all in one lump sum, or split it onto multiple cards. Please remember, this can not be used on other discounted materials, or in accordance with other sales. It's a great way to extend Plaid Friday deals throughout the year!
The next day, Saturday, is Small Business Saturday! Downtown Skowhegan has lots of great deals. Pick up a Passport at any participating business to see what deals are going down! We have them at Happyknits, as well as free Shop Small reusable totes. Fill out a ticket at each location for a chance to win a grand prize sponsored by Bangor Savings Bank. Shopping local is important for everyone, not just business owners. Shopping Local helps build a stronger, healthier community. There are so many great benefits. And we love seeing you!
Skowhegan's Holiday Stroll follows next weekend. We have a list of activities and events going on in town. The Holiday Stroll is always a fun way too kick off the season! Happyknits will be participating in the Elf on the Shelf Scavenger hunt and we will also be hosting a knitted or crocheted ornament knitalong. Kits are available for purchase through the holiday season. Here is a link to Main Street Skowhegan's list of activities: http://mainstreetskowhegan.org/holiday-stroll/
Like last year, we will be collecting mittens to donate to Senior Spectrum and local Doctors offices. Give the gift of comfort:  warm hands, warm heart.  ❤️
Thanks for reading and Happy Holidays! Hope to see you out and about town!